Episode 2 - Vungle Exchange
Welcome back to the "Anatomy of an SDK" series, where Kayzen carefully examines the rendering experience provided by each SDK-based exchange.
In our second episode, we take a close look at the Vungle exchange SDK, which, based on Kayzen's experience, currently holds the pole position for the highest click-through rates in the programmatic space. Let's get our scalpels ready!
If you're interested in learning more about the impact of creative rendering experiences on user experience and performance metrics, check out our other articles in the series: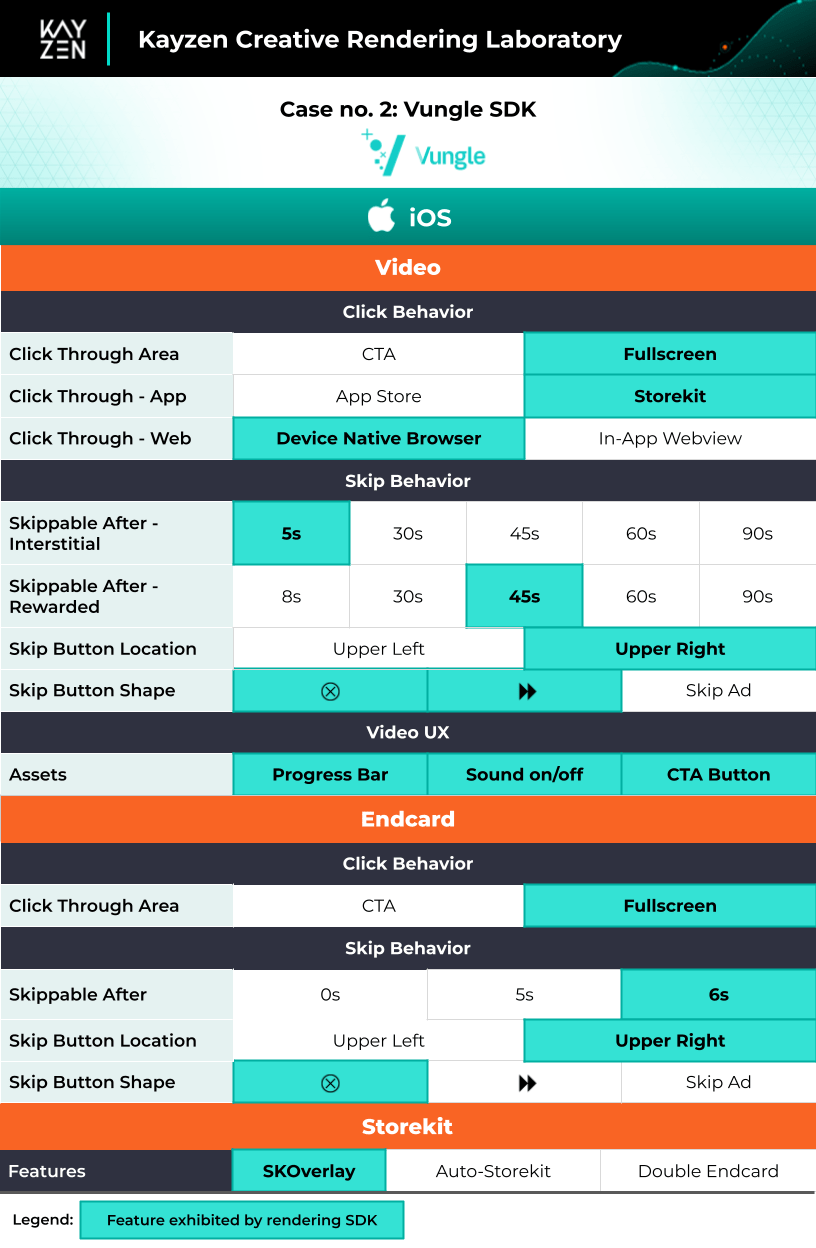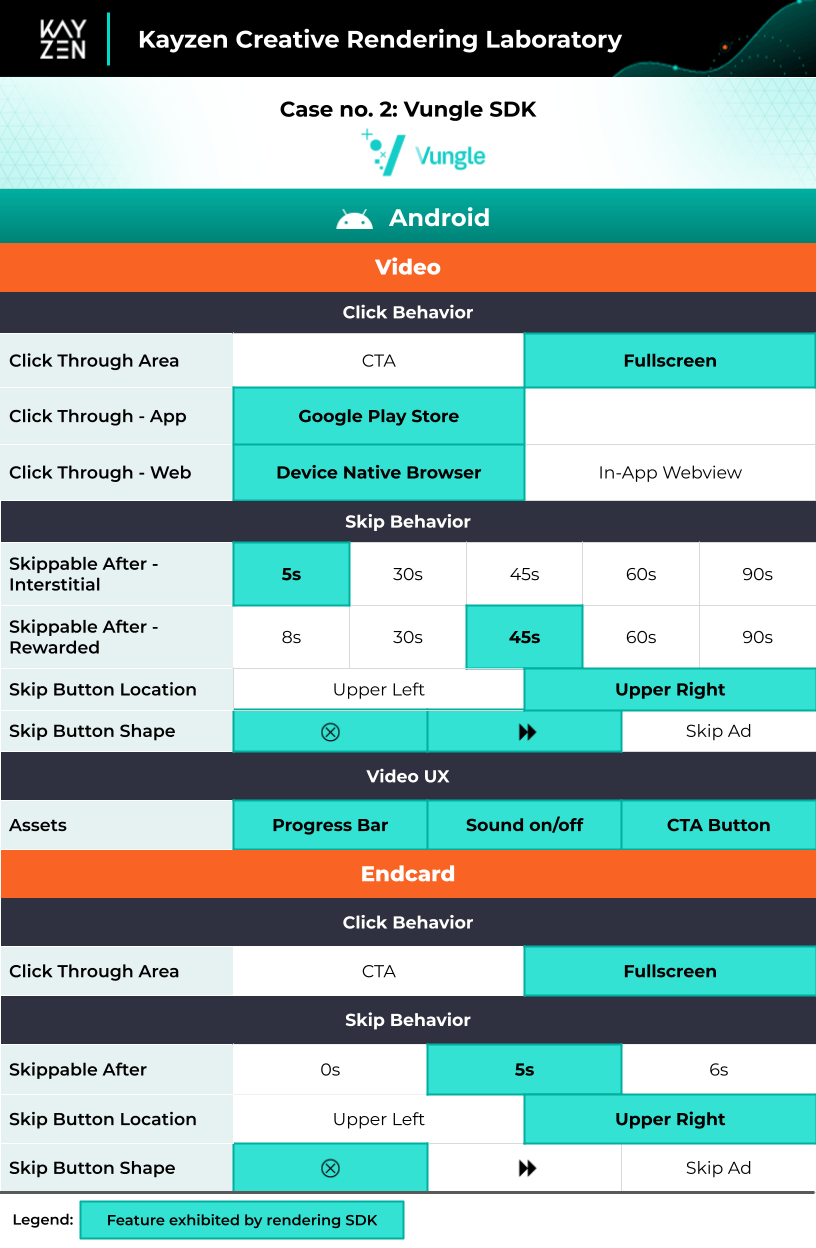 OS: Android - Interstitial

October 2022: Vungle introduces Fullscreen clickable area on Android and iOS.


November 2022: Vungle adds support for SKOverlay on iOS, with Kayzen adopting it in February 2023.


December 2022: Vungle reduces the padding area around the skip button to 18×18 pixels.
Vungle's approach to SKOverlay
Vungle was one of the pioneers in enabling support for SKOverlay. Their implementation stands out for its high level of customization and a distinct approach to click firing.
Vungle allows DSPs like Kayzen to decide whether they want to use SKOverlay at an impression level. As long as the impression opportunity supports SKOverlay, DSPs can indicate on the bid response whether they want to display the overlay banner or not.
Moreover, if SKOverlay is used, Vungle provides DSPs with the flexiblity to customize not only the overlay's position, but also the number of seconds until the overlay pops up (default is 5s).
Vungle always fires click trackers when displaying the SKOverlay, regardless of whether the user has clicked on the ad or not. This enables attribution from MMPs since exchanges' SDKs cannot detect clicks on the overlay banner (like Joey Tribiani, Apple doesn't share!).
While this practice inevitably leads to very high click-through rates (over 80% on impressions with SKOverlay), buyers can leverage Vungle's customization feature to, for example, move the SKOverlay to the 15s mark on Interstitial placements, hence creating a closer relationship between clicks and engagement.
At Kayzen, we place Transparency and Control at the forefront of everything we do. We are committed to empowering both the industry and our customers, providing them with insights into the various programmatically available rendering experiences. Our ultimate goal? To empower them in maximizing the performance of their creative strategies, all while retaining complete control over their advertising endeavors. Don't hesitate to reach out to our team to discover how we can assist you with your programmatic needs.